INTRODUCTION
Chris continues to inspire a generation of kids on the coast from Balandra all the way to Matelot. Motivated by surfing and Chris' unique approach (like learning to read using old surfing magazines) the kids learn valuable life skills like teamwork, conflict resolution and just how to communicate better. Learn more in this excellent short film by our friend and collaborator on the Between Worlds film Marcus Gomez.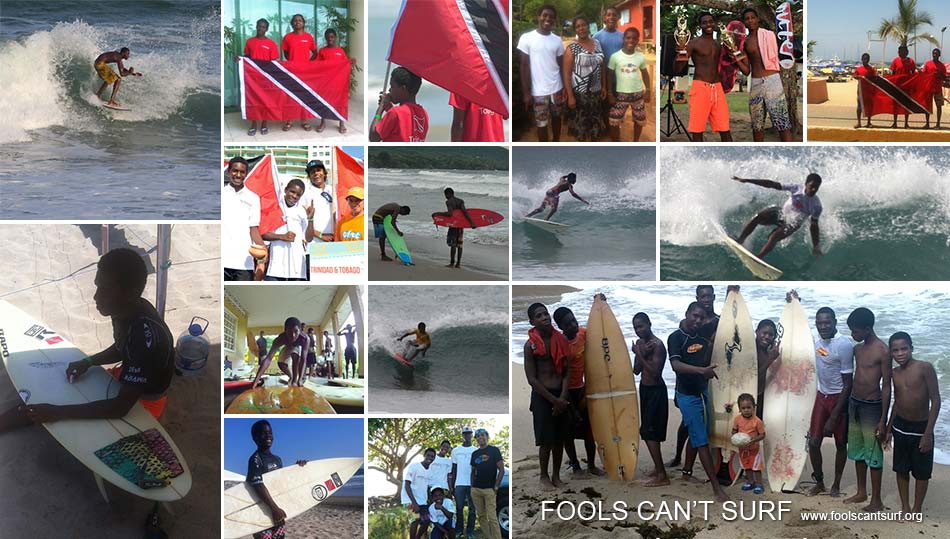 Chris is back in Trinidad for the winter and is working to take two talented kids to a junior WSL event in Barbados. We'll continue to work with Chris to share his story and bring attention to the work he's doing for kids on the coast.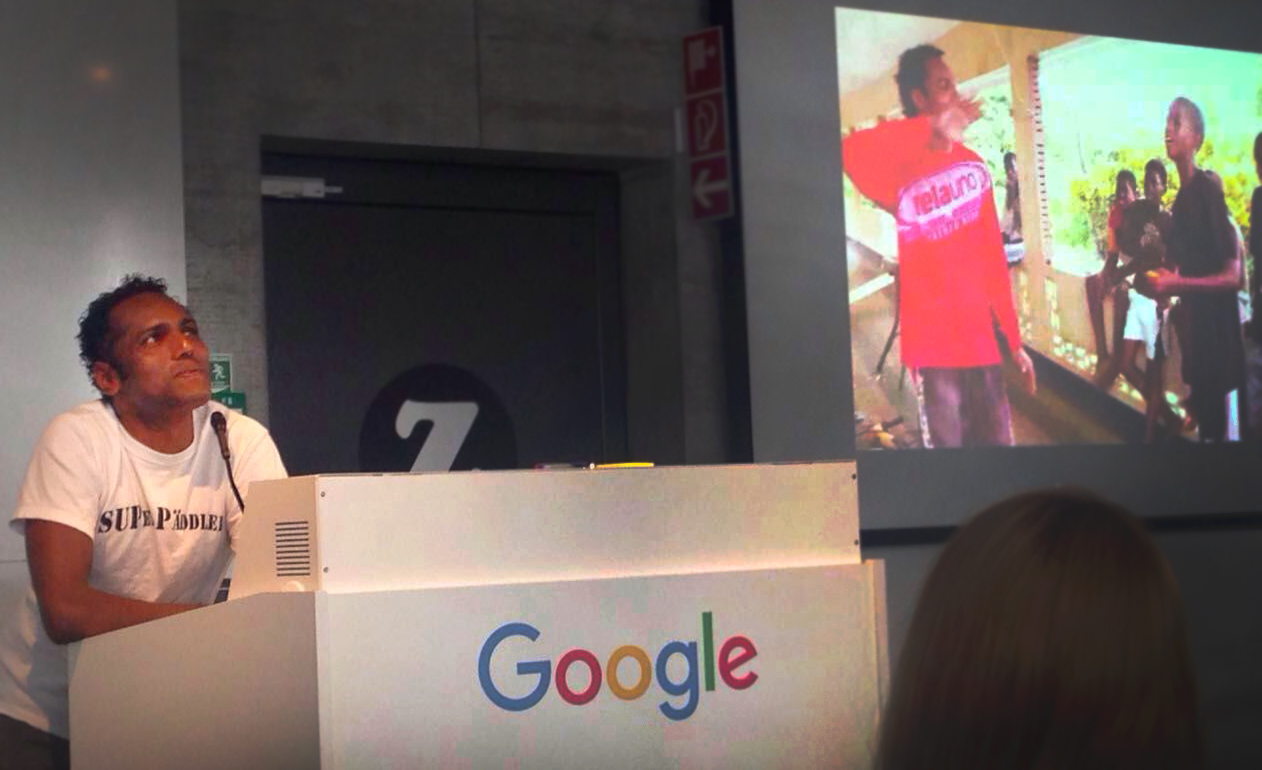 Chris has been active in Europe, taking his story to new audiences. In August 2016 Chris shared his insights – into the ocean, youth development and mental health, at a Google Talk in Zurich.
---
BETWEEN WORLDS
Our journey with Chris started in 2009. I met Chris first as a surfer. He lived in Balandra, was in his late teens and wanted to go on tour and challenge the world's top 100 surfers. The ridiculousness of that notion (the flights alone…) piqued my interest but more so did the absolute candor that Chris adopts when he's sharing his situation: "no electricity?.. that's very peaceful for training…"
So what would you do if you encountered this scrawny young man (his nickname at the time was "stick-man") sitting on a concrete ledge over-looking the ocean reading books on sports psychology?
I was confident that I could at least start something for Chris – with a camera – and see where it goes. I spent a day with him in Balandra, cut a quick teaser and immediately went to see the CEO of Tropical Power, Agent of Change and friend Stephen Cadiz. I showed him the trailer asked him to cover Chris' air fares. As the first sponsor Stephen placed an enormous amount of trust in me but more importantly it gave me the courage to go to other sponsors and show them how we were positioning Tropical Power.
Chris and I took the trailer to meetings with TDC and SPORTT. Ron Milford at Unipet shared my enthusiasm and was another key early endorser. Each sponsor would pick up some or other part of the tour expenses. Ainsley Lochan and Joseph's Sports Bar took care of Chris' expenses in North America… He would have a tour. Just.
As you can see from the documentary, keeping up with Chris in and out of the water was no small feat. To make matters worse Anthony and I were at the mercy of the weather and ocean conditions. From the water I would spy Fung, perched on some rocks with a massive white lens under a steady drip. As for the footage from the water – as Steve Fitzpatrick of Surf Caribé warned me at the outset – one single useable shot per hour of shooting is a very good day. You can watch the film and count the days…
Then suddenly it was the end of 2010, Chris was grinding through the last two events of the season and we were doing our best to deliver the film – for Chris, for sponsors and for friends and supporters who'd endorsed Chris on camera and even sent money. Plus… the "between jobs" thing was real and I had to focus. The studio was firing on all cylinders (this is the same year I shot the Fifth Summit of the Americas, CHOGM, photographed the Queen and her heads-of-state buddies, whilst spending four months on the phone with data-recovery people in Texas recovering eight terabytes of "lost" data). It was December. I was burnt out.
Still, we wanted Chris to have the film right away so that a surf industry sponsor in the USA could see what we we're seeing in the camera and put Chris back on tour in 2012. The soonest I could get the film ready for release was April. I called up Luanna Borde at Movie Towne, dropped a dreadful "rough cut" off at her home and hoped that maybe her kids might sell it for me. Louanna liked the rough but she mused about how I'd "never actually made a film before…"
We promoted the film by projecting scenes of Chris shredding onto the sides of buildings in the nation's capital. Chris was on hand to answer questions. The version of the movie that we premiered on April 10th 2011 sold out a couple of times and ran on the big screen for a week or so. We were pumped… I don't want to give the whole story away.
But none of this was particularly sustainable and the rest of 2012 was a bit of an anti-climax for the film as my team took on more and more demanding assignments. Chris too had to face his growing landscaping business and he had begun to focus his energies on some kids in the community where he lives (see below). We decided to give it all a rest…
At the beginning of 2015 I took a deep breath and wrote "Between Worlds" into the studio's production schedule. It's been re-edited completely – much tighter version of the film which we hope to use as a vehicle for growing Chris' Youth Development Programme: "Fools Can't Surf".
We hope you enjoy it!
---
• Watch Between Worlds on Amazon Prime Video (USA): Amazon Video
• Watch Between Worlds on Garage Entertainment (Australasia): Garage Entertainment
---