Many of the team inside the Headwaters Health Care Centre were not able to come out and feel the love that the region's collective Emergency Services were bringing, so we jumped at the chance to produce this edit as a gift to the folks who are putting themselves in harms way to care for us all. Thinking of all our friends in the health sector. Goodnight everyone and stay safe.
Rolling Hills drive became a veritable light show in support of our healthcare sector.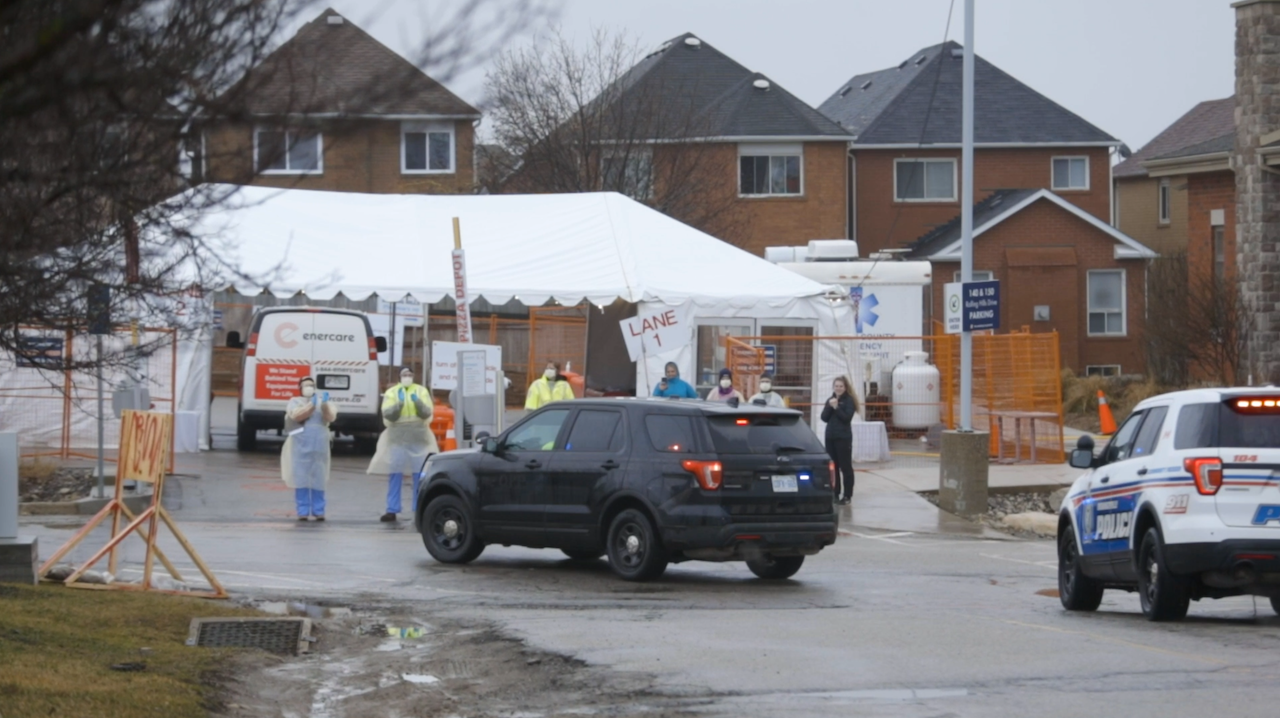 First responders drive by the COVID-19 assessment centre.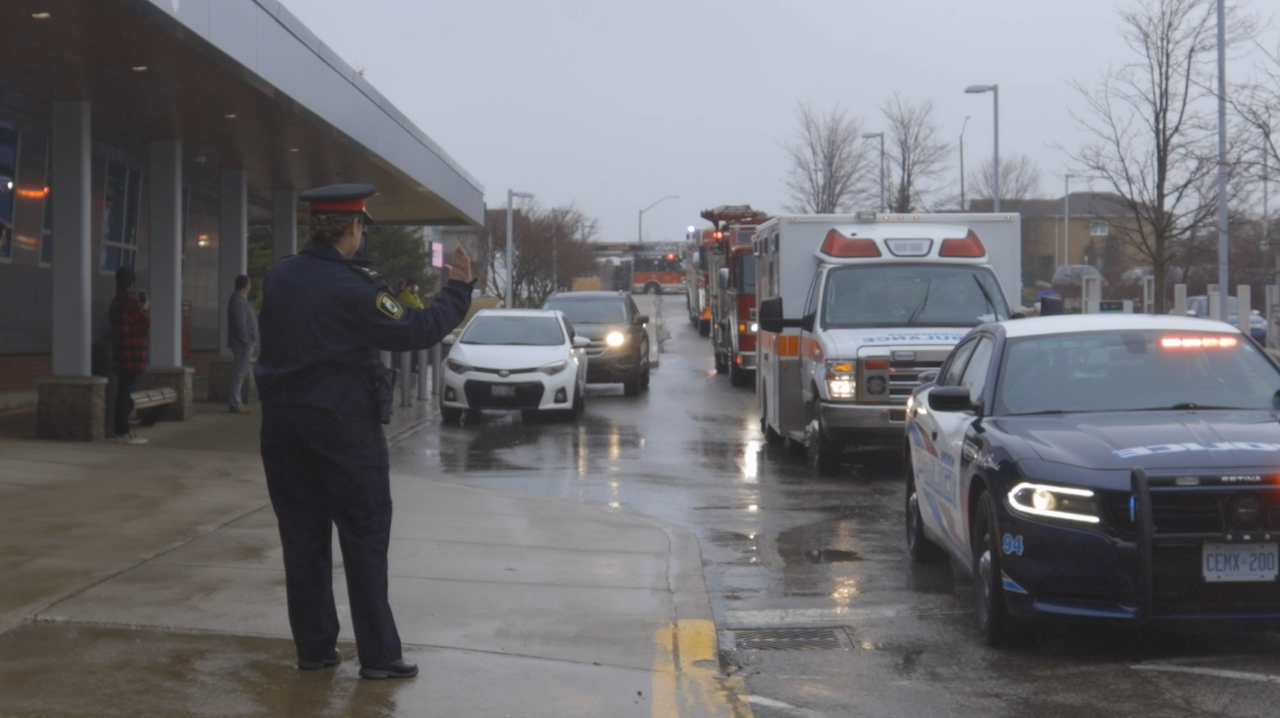 When you're on duty and you hear an endless stream of sirens in support of your work, how does that feel?