"Their commitment to going beyond the script to find the best way to tell a story is only part of how jtography adds values to the productions in which they are involved. (Their) thoughtful approach to the process is the reason for the consistently high standard we have received from them."

"Digicel Trinidad and Tobago Limited has been working with jtography for the past three years to tell the story of our Corporate Social Responsibility and our involvement in Trinidad and Tobago's culture. We have found jtography's delivery of service to be very professional and consistent."

"I have known the director, James O' Conor for several years. Most notably we worked together for CHOGM and the Fifth Summit of the Americas, as well as one-off projects for companies such as BPTT and Ernst & Young to name a few. As our paths have crossed several times over the years, I have come to know James and his team on both a personal as well as professional level, and have a great appreciation for their technical knowledge, professionalism as well as their attention to detail."

"(the studio's) thoughtfully conceived campaign, "Big Moves by Paramount", neatly connects the dots from prospective multinational clients to local branding and PR. We are happy to recommend jtography ltd. as a communications provider."

"I was very pleased with the way the team interacted with TTOC's staff members and other stakeholders and the care and passion with which they approached their jobs. This included conceptualization of what was required, filming throughout the year and producing the final product."

"We have worked with James on numerous occasions over a number of years on many of our most important clients. We have always found him and the company to be extremely creative, efficient, punctual, honest, friendly, calm and responsive. James is, in our opinion, one of the top directors in the region..."

"James and his team are reflective of true team spirit and have the ability to take charge, motivate and inspire all with whom they work… achieving only the highest quality... and the ability to interact and dialogue with us to achieve our marketing and promotional objectives."
Business Stories
Empower your marketing collateral.
Branded Entertainment
Original productions. Organic integrations.
Digital Agency
Strategy, production, distribution, analytics.
Your story. Our treatment.
This 5min reel underscores the diversity of our recent work. Vimeo has the full list of clients and collaborators.
---
Want to collaborate on your brand narrative?
We focus on the story, not a script. So even though we love producing high quality branded entertainment,
we also know that giving brand owners and marketing teams the power to tell their own story matters even more.
AOS Content Cloud does exactly that.
.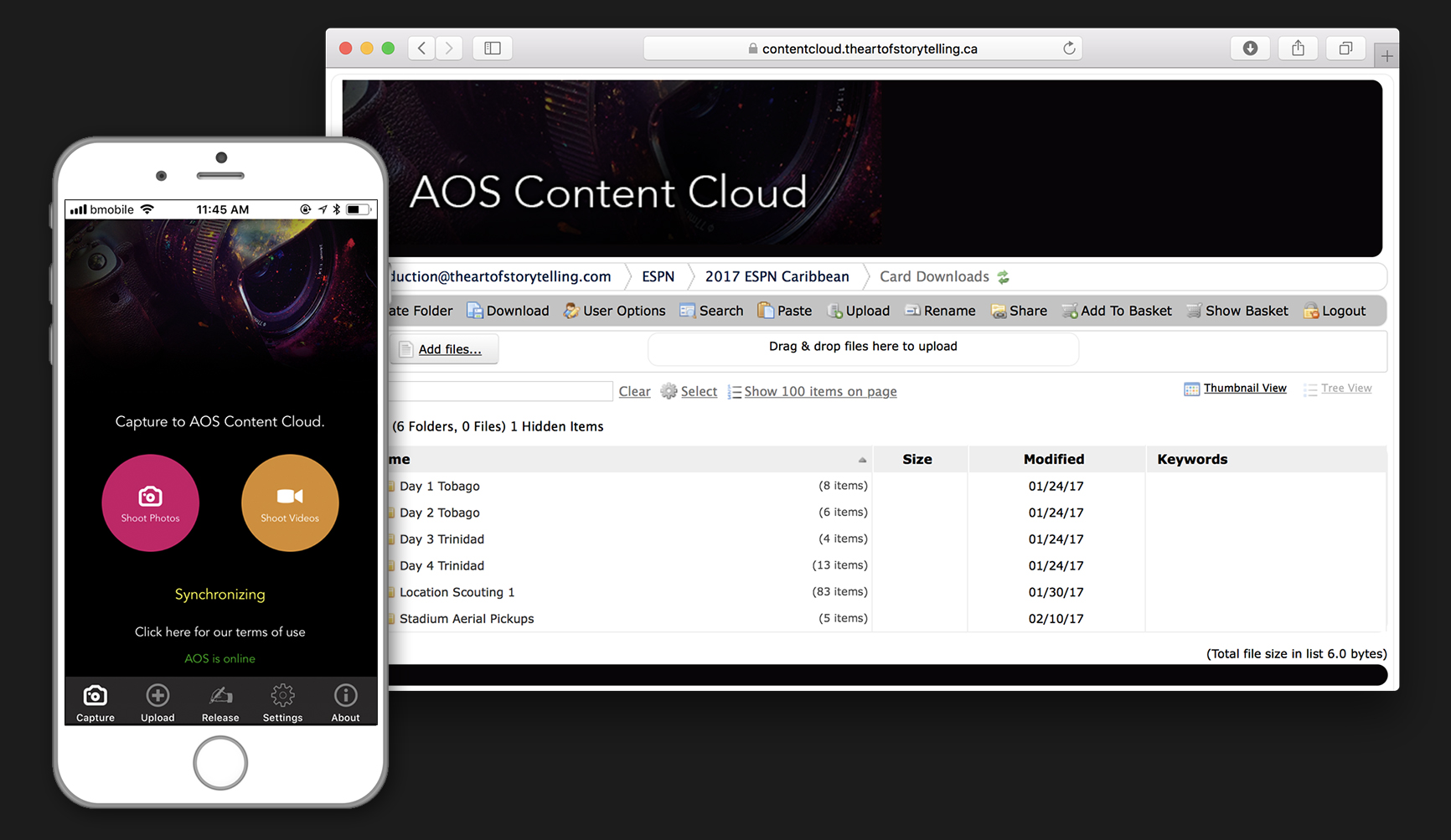 We developed AOS Content Cloud to better serve the brands we create content for.
---