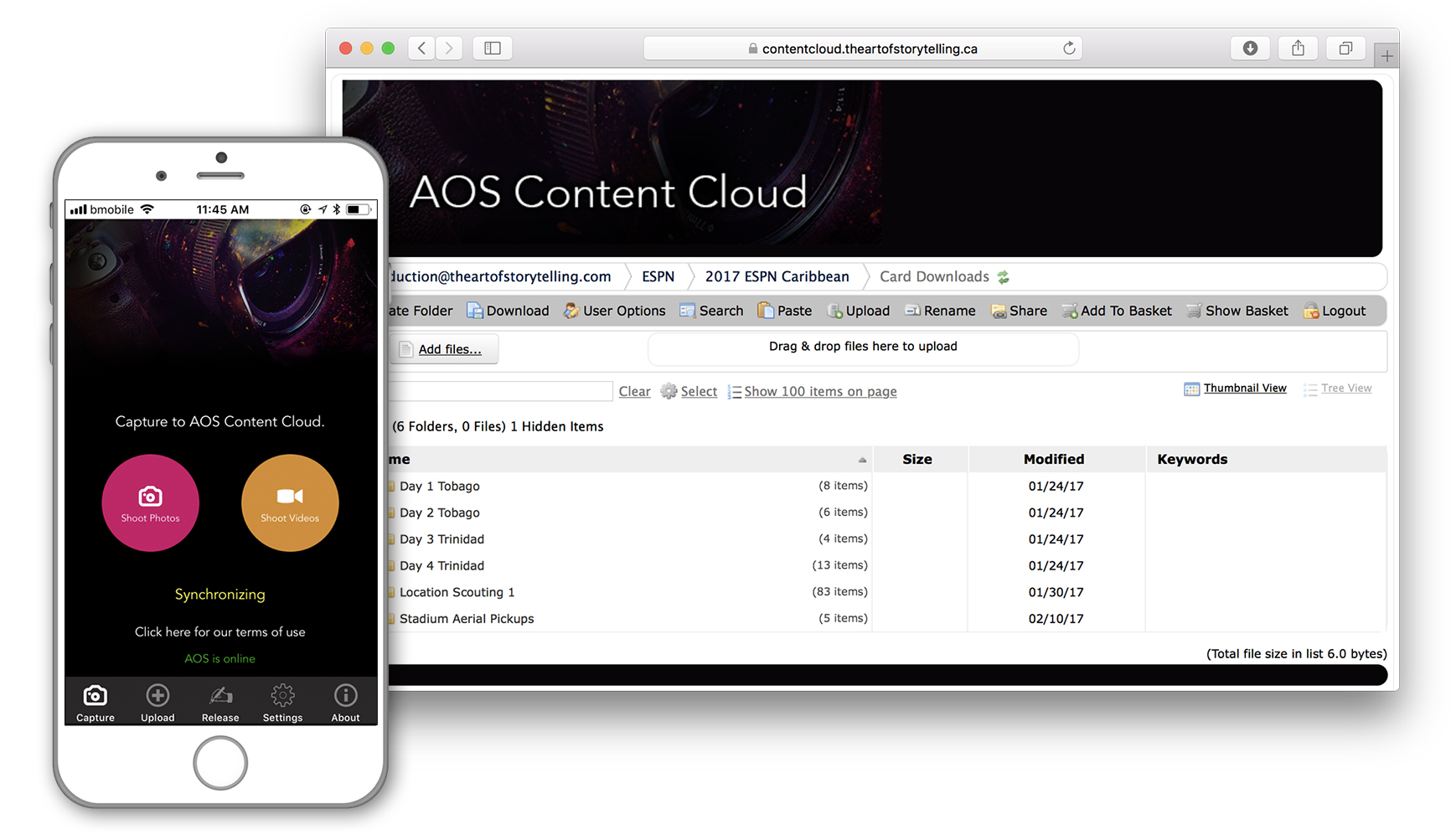 Want to take control of your brand story
but don't have time to sort and edit your content?
Put AOS in your pocket
---
In our experience, business owners and managers are often perfectly positioned to contribute to their brand story.
But we also know that you don't have time to sort through photos and videos to rate, edit and share finished stories…
To solve that problem we've built a simple mobile app so that you and your marketing team can
contribute to your brand narrative without getting snowed under by the content you capture.
 .
---
AOS Content Cloud is like having our studio in your pocket.
The app is free to download and features:
a dedicated work camera
(shoot brand-related content without taking up space on your personal device)
a digital model release form
(get permission to use interviews and endorsements on location)
live sync with the AOS server
(all your content in one safe place)
monitoring by the AOS team
(our award winning editors get notified when you shoot and are ready to edit in real time)
approval and distribution tools
(share final stories with the media, no need for dropbox)
 .
---
What makes AOS such a successful studio? The answer is simple:
We keep it real.
We focus on the story, not a script. So even though we love producing high quality branded entertainment,
we also know that giving brand owners and marketing teams the power to tell their own story matters even more.
AOS Content Cloud does exactly that.
---
AOS Content Cloud. Your Story. Our Treatment.