We will be co-hosting a free webinar with Green Monkey Creative in Ontario that is going to be a breakthrough for your social media.
This webinar has concluded – watch the recorded video here.
Not all videos are created equal. Two differently executed videos can get vastly different engagement rates. So we're taking the time to take a step back from the workflow to share the most useful parts of that with you. Here's a look at what we'll cover:
How to identify your core values and relevant content – what even IS your brand story?
10 Tips for more engagement – how the way your video is executed is what really counts.
We'll cover content strategy – you've made a video, now what's the best way to share it?
We'll examine video's place in the funnel – someone watched your video, now what!?
We'll demo AOS Content Cloud – a free mobile app we built so you can take control of your brand story.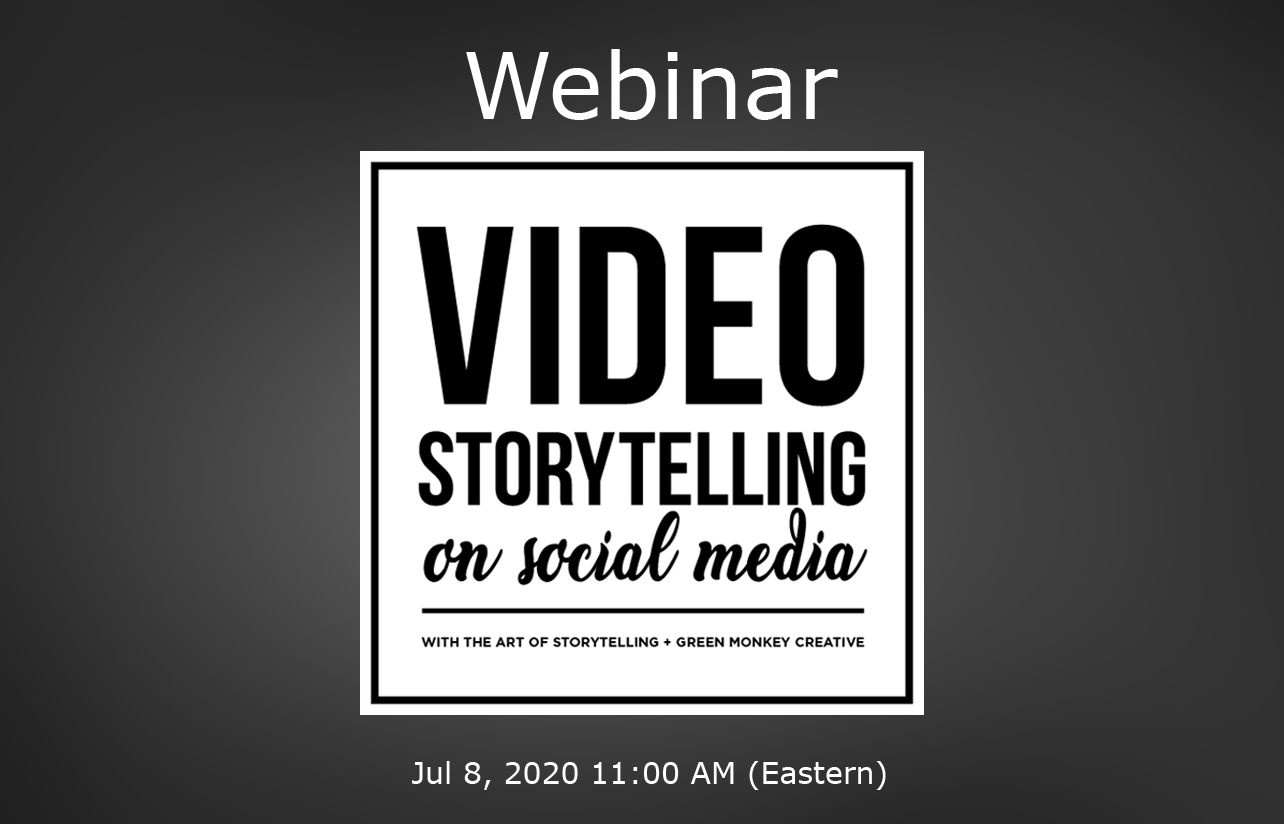 We'll be taking your questions and helping you come up with your own content marketing vision that is guaranteed to deliver the results that brought your brand to social media in the first place.
Name: Video Storytelling on Social Media
Date: Wednesday July 8th
Time: 11am-12pm EST
Location: Online Zoom Webinar
Fees: FREE